Field of Research
International Law
Research Topics
International investment law, the legal status of investors, investor-State dispute settlement (ISDS) procedures
Overview of Research
Introduction to my research field
  In today's global economy, cross-border corporate activities are active. The economic activity of investing money into a business abroad with the purpose of controlling that business is called foreign direct investment. Foreign direct investment, however, faces a risk in relation to the government of the host State, which does not usually arise in ordinary commercial activities. For example, your company may be expropriated of assets and properties by the government. You may well suffer loss because your application for a license to build a factory is denied by the government. You may seek redress in the local courts, but the outcome may not look fair to a foreign investor.
  For a long time, international law has imposed on States certain minimum standards of treatment of foreign investors. However, since the primary actor in international law has been the State, it was the investor's home State that had the standing to claim compensation for the losses caused by the host State. As States were often reluctant to file a claim against another State for diplomatic considerations, this traditional mechanism could not be said to be satisfactory for investors.
  The difficulties in the traditional method caused States to conclude, mainly bilaterally, treaties that allow investors to seek redress directly against the host State in the international arbitral procedure. The treaties, called international investment agreements (IIAs), have mushroomed, particularly since the end of the Cold War, the estimated total number being more than 3,300 (see the figure below, prepared with the cooperation of Shohei Doi, Associate Professor at Hokkaido University Public Policy School). There are more than 1,000 IIA-based arbitral cases, and Japanese companies are also increasingly relying on the procedure (e.g., Itochu, Mitsui, Nissan, or Bridgestone).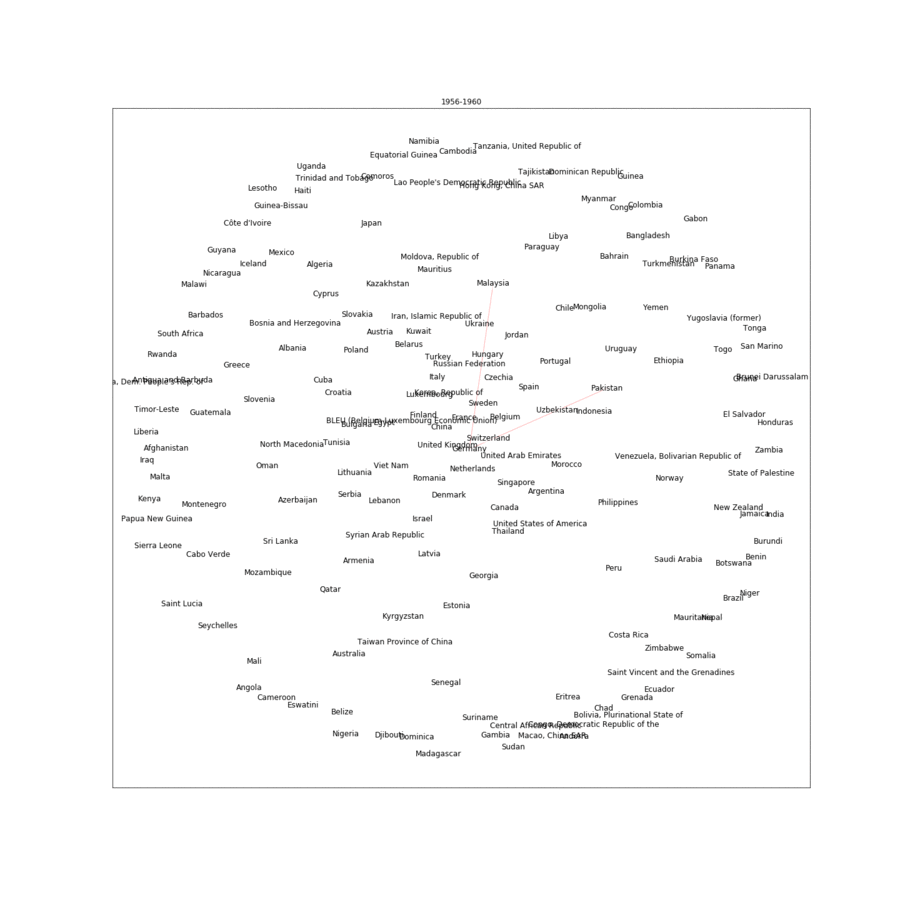 Introduction to my research
  The fact that "private" foreign investors bring international law claims against States raises interesting theoretical questions. Are the investors now subjects of international law endowed with rights under international law? If so, (how) is their legal status different from that of other subjects of international law, such as States, international organizations, or individuals like us enjoying human rights?
  Based on these central questions, I have examined more specific and practical problems by analyzing concrete treaties or arbitral cases. While it is a practice-centered field of law, it also has a theoretical aspect that touches the identity of "inter-national" law that originally emerged as "inter-State" law.
  The problems that I have dealt with include the following: Are investors entitled to claim reparations to the same extent as States? (On this issue, see Kento Nisugi, "The Legal Basis and Nature of the Investor's Right to Invoke State Responsibility in Investment Treaty Arbitration: With Particular Emphasis on Non-Pecuniary Remedies," The Journal of International Law and Diplomacy, Vol. 117 (2) (2018)). If, under the traditional premise, States have the right to freely control or dispose of their treaties, are the States allowed to adopt an IIA interpretation that decreases the level of investor protection? (See, Kento Nisugi, "Interpretive Control over Investment Treaties and the 'Objective' International Legal Personality of Investors (1-5)," Kyoto Law Review, Vols. 183(3), 184 (1), 184 (5), 185 (2) & 185 (5) (2018-2019).) Or is it even permissible that they retrospectively abrogate the treaty? (See, Kento Nisugi, "Investment Treaties Network" and "its Influence on Investment Treaties Reforms: An Analysis of Swissbourgh v. Lesotho," Okayama Law Journal, Vol. 69 (1) (2019).)
  I have also joined some joint research projects and studied the status of the State in international investment law (JSPS KAKENHI 20H01425 "Attribution in International Law: Its Ubiquitous Relevance") or the inter-relationship between international investment and space laws (JSPS KAKENHI "Transformation and Challenges of the Space Law in the Age of NewSpace").
I encourage students interested in studying international law from a practical and theoretical perspective to join us, regardless of their fields within international law!
NISUGI, Kento
Associate Professor
Degree: LL.D. (Kyoto University)
nisugi@osipp.osaka-u.ac.jp
| | | |
| --- | --- | --- |
| | Professor | Public Economics |
| | Professor | Global Governance, International Public Administration |
| | Professor | International Politics, Media Studies |
| | | Macroeconomics, Environmental Economics |
| | Associate Professor | Macroeconomics, International Economics |
| | Associate Professor | International Relations, Political Methodology |
| | Associate Professor | Criminology, Urban Sociology, Social Inequality |
| | Associate Professor | Multiculturalism, Liberalism, Migration |
| | Professor | Labor Economics, Applied Econometrics |
| | Associate Professor | International Relations, Conflict Resolution, Peace Studies |
| | Professor | Political Science, Political Economics, Social Epidemiology |
| | Associate Professor | International Relations of East Asia, U.S. Foreign Relations, Cold War |
| | Associate Professor | Psychology and Economics, Industrial Organization, Microeconomic Theory |
| | Professor | History of American Foreign Relations, International History |
| | Associate Professor | International Law |
| | Assistant Professor | Macroeconomics |
| | Professor | Civil Law |
| | Professor | Development Economics |
| | Associate Professor | EU Law |
| | Assistant Professor | Health Economics, Development economics |
| | Associate Professor | International Law |
| | Professor | Economics of Human Resource Allocation, Economics of Human Capital and Organization, Search and Matching Theory |
| | Professor | International Law |
| | Associate  Professor | Financial Econometrics, Finance |
| | Professor | Microeconomic theory |
| | Assistant Professor | Information Network |
| | Assistant Professor | Political Behavior |