OSIPP | Toyonaka Campus
Osaka University has three campuses, Suita, Toyonaka and Minoh campuses, and the downtown Nakanoshima Center. OSIPP is located at Osaka University's Toyonaka Campus.  It is located on a hill so its just a gentle slope climb away from the nearest stations: Ishibashi handai-mae (Hankyu Takarazuka Line) or Shibahara handai-mae (Osaka Monorail). There is also a shopping area in front of Ishibashi handai-mae station.
The OSIPP building is located in the central area of the Toyonaka Campus and can be easily found by looking for the campus post office which is located on the first floor of the OSIPP building.
Access by Road, Rail & Air
Osaka is a city as well as a prefecture, which is like a state or province, depending on where you are from. Located in central Japan, Osaka City is Japan's 3rd largest metropolis, following Tokyo and Yokohama.
Osaka serves as the center of a region referred to as "Kansai," an area most well-known for the 3 cities of Kobe, Osaka, and Kyoto. Fast, efficient, and inexpensive public transportation links all areas of the Kansai region.
Road and Local Rail Access to Toyonaka Campus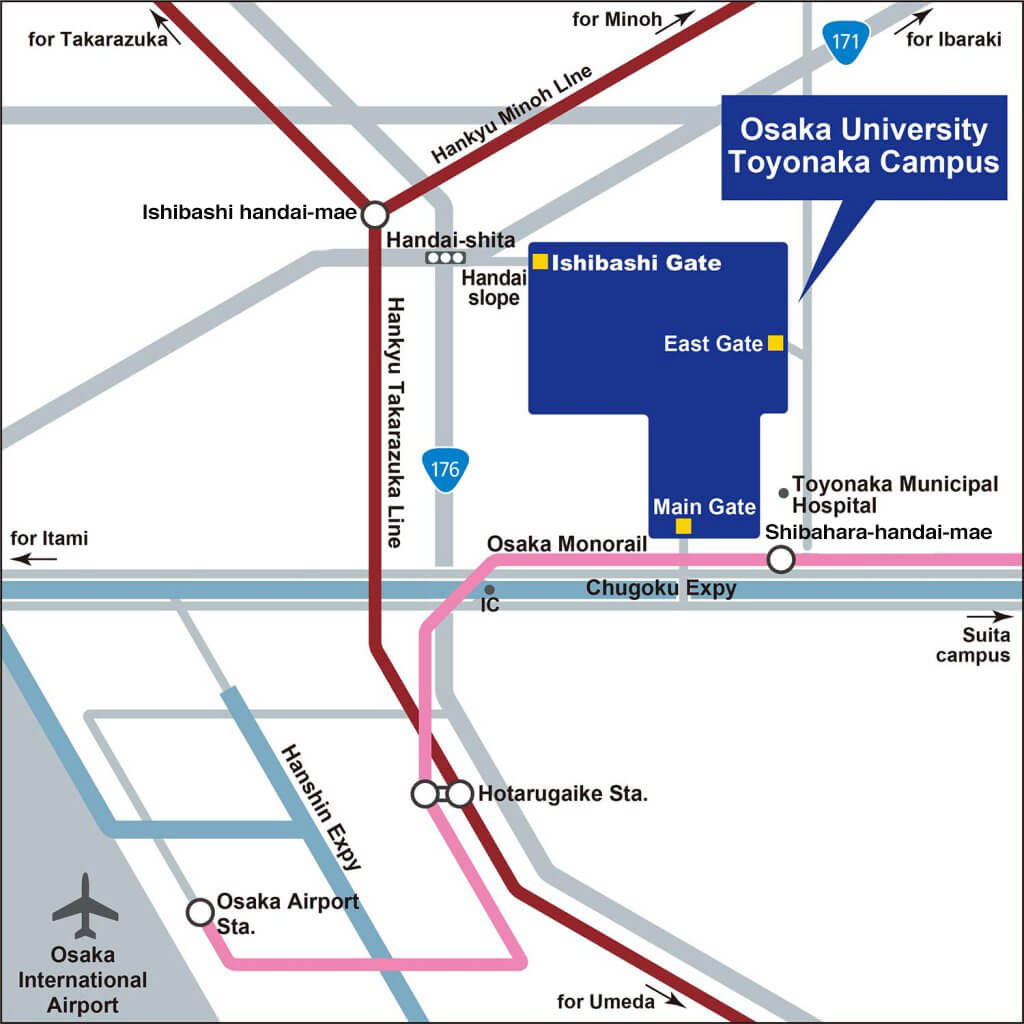 Access by Air and Shinkansen to Osaka University