Field of Research
International Law
Research Topics
International Law
Overview of Research
One of the core issues of international law is how to control acts of violence such as interstate wars, which is also Professor Mayama's main research area. He has conducted research on various issues involved in international law, including international criminal law, law of the sea, and air and space law, while maintaining his interest in international legal rules governing war and the use of force.
During the 19th and early 20th centuries, international law did not prohibit states from going to war. Each state had the unrestricted right to resort to war. In this situation, it was quite natural that international law focused only on regulations concerning the methods and means of warfare, rather than on the legality of warfare itself. Collectively, such regulations were called the law of war.
Although wars were outlawed by the UN Charter and currently, any use of force is prohibited except in cases of self-defense or UN enforcement actions, international law recognizes the continuing validity of the law of war. It seems strange to maintain the legal validity of regulations pertaining to the methods and means of war when wars themselves have been prohibited. However, for practical reasons, international law has not denied the validity of the law of war. The only change made under the UN Charter regime was in nomenclature: the law of war was renamed as "international humanitarian law" (IHL) (which certainly represents a self-deceptive expression) or the "law of armed conflict."
IHL has many curious rules. Generally, law prohibits murder or destruction of any kind, but IHL allows such acts in certain situations: in cases of international armed conflict, personnel having combatant status are authorized to attack enemy combatants and military objectives. However, while these personnel may kill enemy combatants, they cannot employ weapons causing superfluous injury or unnecessary suffering to enemy combatants. Furthermore, while IHL dictates that civilians and civilian objects be protected, it permits collateral civilian damage provided it is not excessive. While people may feel that these IHL rules are contradictory, they are currently binding. The following scenario might be of some help in understanding the legal issues IHL addresses. If you can easily perform the task proposed, you need not attend any IHL classes.
[Case Scenario] The upper photo (UP) shows two surface-to-air-missile launchers (PAC3 SAM), which were on alert for possible ballistic missile attacks by State X, deployed in the northern area of the headquarters of the Japanese Ministry of Defense in Ichigaya, Tokyo. State X tried to neutralize them by using a small airborne commando unit before beginning its missile attacks against Japan. A commando unit in uniform with distinctive emblems was sent by a military transportation aircraft disguised as a YS11 civil aircraft (the lower photo (LP) shows its cockpit immediately before taking off. The crew is also in civilian clothing). The operation was successful, and the SAM launchers were destroyed. At the same time, neighboring buildings, including the Cabinet Satellite Intelligence Center (CSICE) (UP, left, in front of the tall Dai Nippon Printing building), the Japan International Cooperation Agency (JICA) (UP, CSICE's neighbor on the right, flushed by the setting sun), and the Japan Student Services Organization (JASSO) (UP, JICA's neighbor on the right, partially hidden by the JICA building), were collaterally damaged by the blast. Commando troops escaped disguised as civilians. However, they were arrested at Ichigaya Station by the Tokyo Metropolitan Police Agency and prosecuted under Japanese laws. Suppose that you are appointed as their defense counsel and prepare a memorandum arguing that, from the IHL perspective, those troops should not be subject to criminal procedure in this situation. [Note: State X's missile attack against Japan was aborted and this commando incursion was the only hostility that occurred between these states. Both states are party to the Geneva Conventions and their Additional Protocol 1.]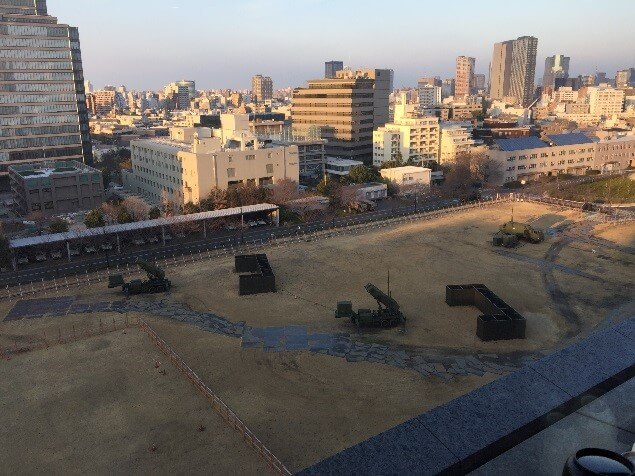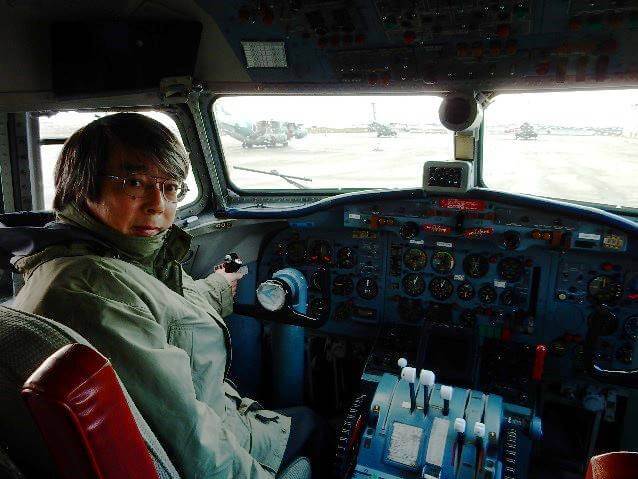 MAYAMA, Akira 
Professor
Degree: Master of Law (Kyoto University)
mayama@osipp.osaka-u.ac.jp
| | | |
| --- | --- | --- |
| | Professor | Public Economics |
| | Professor | Global Governance, International Public Administration |
| | Professor | International Politics, Media Studies |
| | Professor | International Politics, United Nations Studies |
| | | Macroeconomics, Environmental Economics |
| | Associate Professor | Macroeconomics, International Economics |
| | Associate Professor | International Relations, Political Methodology |
| | Associate Professor | Criminology, Urban Sociology, Social Inequality |
| | Associate Professor | Multiculturalism, Liberalism, Migration |
| | Professor | Contemporary German Politics, Peace Studies |
| | Professor | Labor Economics, Applied Econometrics |
| | Associate Professor | International Relations, Conflict Resolution, Peace Studies |
| | Professor | Political Science, Political Economics, Social Epidemiology |
| | Associate Professor | International Relations of East Asia, U.S. Foreign Relations, Cold War |
| | Associate Professor | Psychology and Economics, Industrial Organization, Microeconomic Theory |
| | Professor | History of American Foreign Relations, International History |
| | Associate Professor | International Law |
| | Assistant Professor | Macroeconomics |
| | Professor | Civil Law |
| | Professor | Development Economics |
| | Associate Professor | EU Law |
| | Assistant Professor | Macro Economics |
| | Assistant Professor | History of U.S. Foreign Relations |
| | Associate Professor | International Law |
| | Associate Professor | Empirical Industrial Organization |
| | Assistant  Professor | Development Economics, Health Economics |
| | Professor | Economics of Human Resource Allocation, Economics of Human Capital and Organization, Search and Matching Theory |
| | Professor | International Law |
| | Assistant Professor | Information Network |