Field of Research
International Law
Research Topics
International Law, International Human Rights Law
Overview of Research 
I am interested in Japan's implementation of the Conventions for the Protection of Human Rights and I aim to investigate whether it has been implemented in Japan, and if so, how. My motivation is my desire to contribute to the improvement of the Human Rights situation in Japan by developing extensively the interpretation of the provisions of the Convention to clarify their normative content, such that the Convention may be used in court. My research areas have been mainly: the elimination of racial discrimination, and immigration control.
With regards to the first area, I have been researching the elimination of racial discrimination with a focus on the Convention on the Elimination of Racial Discrimination. The scope of racial discrimination referred to in this Convention is wide-ranging, and in Japan's case, would include the elimination of discrimination against the Ainu, Korean residents in Japan, foreign nationals in general, and Burakumin. Thus, this Convention is highly relevant to Japan. With regards to the second area, that is, immigration control, I have been particularly interested in the issue of the limits on the deportation of foreign nationals under the Human Rights Convention. In Japan's case, much discretion had been granted to the state thus far to deport foreign nationals, but this is beginning to change based on the limits demanded by the Human Rights Conventions. The reasons for limiting deportation include the protection of families, the possibility of facing torture, and other inhumane treatment at one's destination.
Since the ultimate goal of the Human Rights Conventions is to improve the Human Rights situation across all states, my ultimate goal as a researcher is to contribute to this by working to improve the human rights situation in Japan in the above mentioned ways. Consequently, I have also been involved in actual trials in Japan. In recent years, the interest in and understanding of the Human Rights Conventions has been gradually growing in Japan, and I feel that it is increasingly important for researchers to extend their activities beyond academia.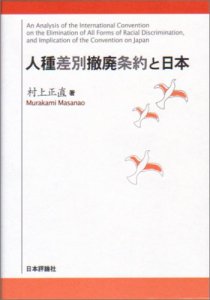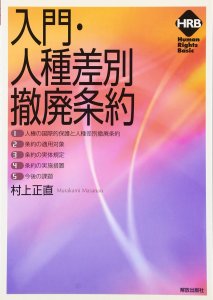 MURAKAMI, Masanao 
Professor
Degree: Ph.D. in International Public Policy (Osaka University)
murakami@osipp.osaka-u.ac.jp
| | | |
| --- | --- | --- |
| | Professor | Public Economics |
| | Professor | Global Governance, International Public Administration |
| | Professor | International Politics, Media Studies |
| | | Macroeconomics, Environmental Economics |
| | Associate Professor | Macroeconomics, International Economics |
| | Associate Professor | International Relations, Political Methodology |
| | Associate Professor | Criminology, Urban Sociology, Social Inequality |
| | Associate Professor | Multiculturalism, Liberalism, Migration |
| | Professor | Labor Economics, Applied Econometrics |
| | Associate Professor | International Relations, Conflict Resolution, Peace Studies |
| | Professor | Political Science, Political Economics, Social Epidemiology |
| | Associate Professor | International Relations of East Asia, U.S. Foreign Relations, Cold War |
| | Associate Professor | Psychology and Economics, Industrial Organization, Microeconomic Theory |
| | Professor | History of American Foreign Relations, International History |
| | Associate Professor | International Law |
| | Assistant Professor | Macroeconomics |
| | Professor | Civil Law |
| | Professor | Development Economics |
| | Associate Professor | EU Law |
| | Assistant Professor | Health Economics, Development economics |
| | Associate Professor | International Law |
| | Professor | Economics of Human Resource Allocation, Economics of Human Capital and Organization, Search and Matching Theory |
| | Professor | International Law |
| | Associate  Professor | Financial Econometrics, Finance |
| | Professor | Microeconomic theory |
| | Assistant Professor | Information Network |