Field of Research
International Politics, Conflict Studies
Research Topics
Conflict Studies (East Timor, West Papua, Palestine, Western Sahara), Politicide
Overview of Research
The goal of conflict studies is to better understand conflicts, ascertain the directionality of solutions, and discover clues regarding how conflicts are resolved. To this end, conflicts are analyzed, and the conditions of peace negotiations as well as the efforts of post-conflict peacebuilding are studied. Within conflict studies, some research targets individual cases while other research is thematic in nature.
The point of origin for my own research on conflict is East Timor. I have studied the history of the conflict in East Timor and peacebuilding there. Another example would be the conflict in West Papua (Papua), which I am currently following. In terms of themes, I often discuss self-determination of peoples. The conflicts in East Timor and West Papua are prototypical examples of this theme, and I am interested in Palestine and Western Sahara from the same perspective. I also have research interest in the conflict in Northern Ireland and the insurgency in southern Thailand.
One more theme that developed from my studies of East Timor is politicide research (i.e., the destruction of political groups). For example, I am studying the mass killings that followed the September 30th Affair in Indonesia. I have also researched the mass atrocities in Cambodia and Argentina during the Cold War and political violence in China, South Korea, Taiwan, and so on. Through research addressing the destruction of political groups outside of the scope of the Genocide Convention, we aim to clarify the mechanisms by which such mass killings occur and establish preventative norms.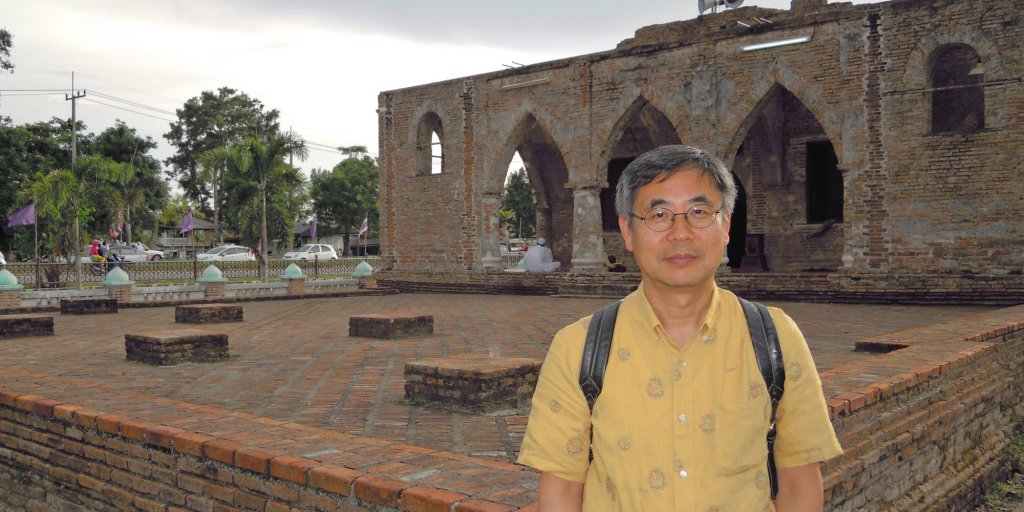 MATSUNO, Akihisa 
Professor
Degree : Master of Arts in Foreign Studies (Tokyo University of Foreign Studies)
matsuno@osipp.osaka-u.ac.jp
| | | |
| --- | --- | --- |
| | Professor | Public Economics |
| | Professor | Global Governance, International Public Administration |
| | Professor | International Politics, Media Studies |
| | Professor | International Politics, United Nations Studies |
| | | Macroeconomics, Environmental Economics |
| | Associate Professor | Macroeconomics, International Economics |
| | Associate Professor | International Relations, Political Methodology |
| | Associate Professor | Criminology, Urban Sociology, Social Inequality |
| | Associate Professor | Multiculturalism, Liberalism, Migration |
| | Professor | Contemporary German Politics, Peace Studies |
| | Professor | Labor Economics, Applied Econometrics |
| | Professor | Political Science, Political Economics, Social Epidemiology |
| | Associate Professor | International Relations of East Asia, U.S. Foreign Relations, Cold War |
| | Associate Professor | Psychology and Economics, Industrial Organization, Microeconomic Theory |
| | Professor | History of American Foreign Relations, International History |
| | Associate Professor | International Law |
| | Assistant Professor | Macroeconomics |
| | Professor | Civil Law |
| | Professor | Development Economics |
| | Associate Professor | EU Law |
| | Assistant Professor | Macro Economics |
| | Assistant Professor | History of U.S. Foreign Relations |
| | Associate Professor | International Law |
| | Associate Professor | Empirical Industrial Organization |
| | Assistant  Professor | Development Economics, Health Economics |
| | Professor | Economics of Human Resource Allocation, Economics of Human Capital and Organization, Search and Matching Theory |
| | Professor | International Law |
| | Assistant Professor | Information Network |