The International Exchange Committee is pleased to announce a new name for the International Student Office, which was approved by the faculty meeting in June. The new name is "Global Community Office."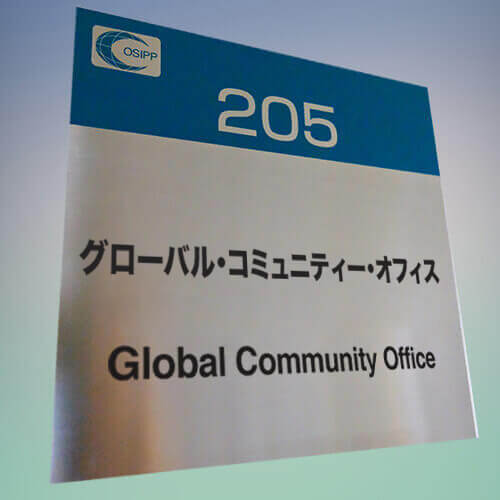 The previous International Student Office was created to support the student life of Japanese as well as international students, promote exchange among students, between students and professors, and between OSIPP and other international institutions.
With the new name we aim to create an inclusive community that respects differences, with a global perspective as citizens of the earth beyond the barriers of nations and races.
We look forward to seeing you here at the Global Community Office one day soon.
The new name will appear on the OSIPP website and other documents.
Thank you for your support.
Global Community Office
---
Contact Details
Global Community Office, Room 205
Osaka School of International Public Policy, Osaka University
1-31 Machikaneyama, Toyonaka, Osaka, 560-0043 Japan
Email: sodan@osipp.osaka-u.ac.jp
Tel: +81-(0)6-6850-5641
---