Holiday Schedule for OSIPP's International Student Office:
Please note the details of special closing dates for late December 2019 and early January 2020.
The office will be closed on December 25 and will be open as usual on December 26 and 27, 2019.
OSIPP (and International Student Office) will be closed from December 28, 2019 to January 5, 2020 for the New Year Holiday.
Room 205 reopens and full service will resume on Monday January 6, 2020.
Shiota-san and Nick from the International Student Office both wish everyone a joyful holiday season and a happy and successful 2020. They look forward to welcoming everyone to room 205 in the year ahead.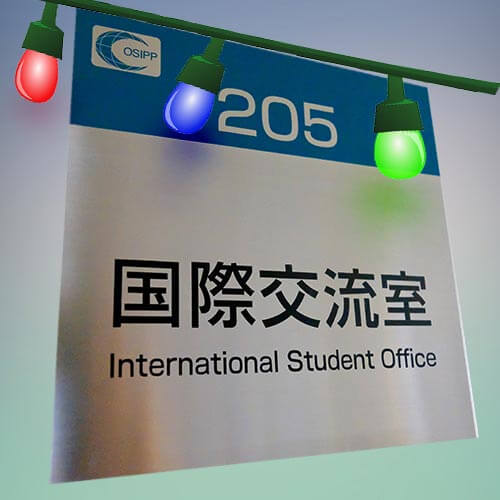 In case of emergency announcements during the holiday period, please check the following social media accounts in English: