Field of Research
Applied Microeconomic Theory
Research Topics
Contract Theory, Auction Theory
Overview of Research
My main research themes are contract theory and auction theory.
As for contract theory, for example, I study long-term informal contract (promise) that is supported by long-term relationship. Such a contract is called a relational contract. For example, to give incentive to their employees to makes effort, a manager may promise to pay high bonuses to the employees when the employees perform well. However, even when the employees perform well, the manager have the incentive to break the promise by unfairly underestimating the employee's performance to save the money. For the promise to be kept, after such a betrayal the manager must be punished in the long-term relationship between the manager and employees. How to give a manager the incentive to keep the promise and appropriately evaluate their employees is an important issue in the literature of relational contracts.
As for auction theory, I study sequential auctions theoretically. In sequential auctions, each one of multiple objects is sold by some auction format one after another.
Empirical studies report that the law of one price does not hold: even when identical multiple objects are sold, the price tends to decline as the stage of auction goes. To explain this price declining phenomenon theoretically is one important issue in the literature.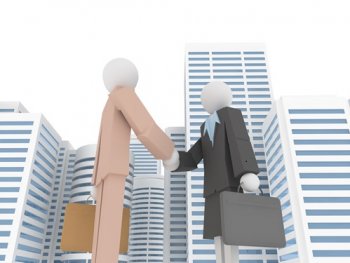 MURAMOTO, Akitoshi 
Assistant Professor
Degree: Ph.D in Economics (Kyoto University)
muramoto@osipp.osaka-u.ac.jp
---
| | | |
| --- | --- | --- |
| | Professor | Public Economics |
| | Professor | Global Governance, International Public Administration |
| | Professor | International Politics, Media Studies |
| | Associate Professor | Macroeconomics, International Economics |
| | Associate Professor | Criminology, Urban Sociology, Social Inequality |
| | Associate Professor | Multiculturalism, Liberalism, Migration |
| | Professor | Contemporary German Politics, Peace Studies |
| | Associate Professor | Political Science, International Relations, Conflict Studies |
| | Associate Professor | Economic Development, Political Economy, Experimental Economics |
| | Professor | Labor Economics, Applied Econometrics |
| | Professor | Political Science, Political Economics, Social Epidemiology |
| | Associate Professor | Administrative, Environmental, Natural Resources, Water, Land Use and Energy Law |
| | Professor | International Politics, Conflict Studies |
| | Professor | Labor Economics, Economics of Education, Human Resource Management |
| | Professor | International Law |
| | Associate Professor | Modern East Asia, U.S. Foreign Relations, International History |
| | Professor | International Law |
| | Associate Professor | Psychology and Economics, Industrial Organization, Microeconomic Theory |
| | Professor | History of American Foreign Relations, International History |
| | Professor | Civil Law |
| | Professor | Development Economics |
| | Associate Professor | EU Law |
| | Assistant Professor | Macro Economics |
| | Assistant Professor | Macro Economics |
| | Associate Professor | Empirical Industrial Organization |
| | Professor | Economics of Human Resource Allocation, Economics of Human Capital and Organization, Search and Matching Theory |
| | Associate Professor | International Law |
| | Professor | Contemporary History of U.S. Foreign Relations |
| | Professor | Public Economics, Policy Evaluation, Empirical Studies on Education, Health, International Cooperation and Social Capital |
| | Assistant Professor | Software Engineering |